Reflection about my experience on board Oceans of Hope
On Oceans of Hope we were twelve people in total. Half of them were belonging to the OOH-professional crew. The other half were part of the MS-crew, where I belonged to.
It's so positive to have a good relationship with other participants of both crews. Concerning the MS-crew it´s perfect that we understand each other when someone names her symptoms and doesn´t have to explain it.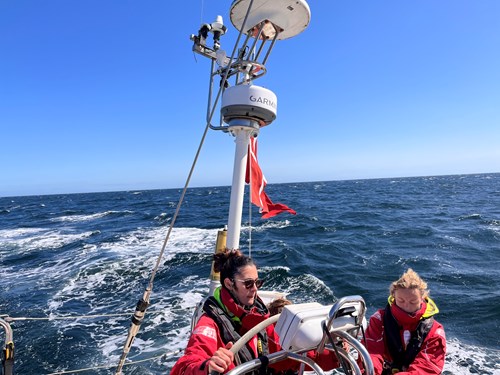 Although the MS unites the whole crew it´s not the topic of the day on board which is really perfect.
It´s great for me to steer the beautiful boat Oceans of Hope through the sea. It has so much power through the wind in the sails that one feels powerful, too!
Especially I remember the fun-parts of the cruise like the Danish spice girls singing in the request concert where every crew member could make a wish for his favourite song: from Coldplay and Avicii, classical ABBA songs and Danish music.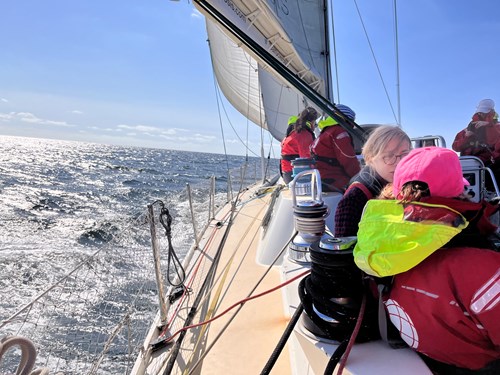 As I love pancakes, one of my favourits was eating pancakes with fresh lemon and sugar to celebrate Camilla´s retirement from her job.
And it´s also so interesting that I forgot how small the bunk is I sleep in at night and how long the Oceans of Hope boat looks again at first sight.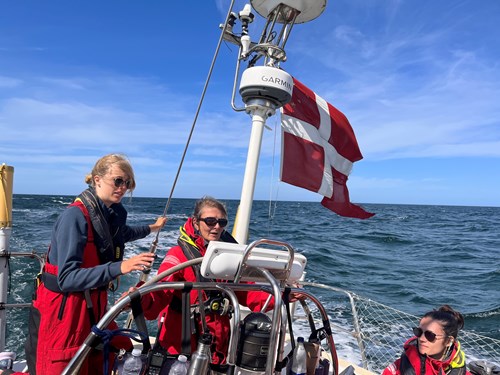 Last time I was sailing on Oceans of Hope from Copenhagen to Aabenraa where I met our skipper Mathis the first time. On the circumnavigation I took part in the leg from Istanbul to Salerno what was a perfect high speed-race in six days day-and-night-sailing with the great Oceans of Hope.
Katharina.