One night turned into three
Spending a night in the museum was a bit unexpected, and there were lots of creaks and groans in the night. No ghosts of past sailors, only the fenders! Unfortunately one night in the museum turned into three nights as the storm continued. On the plus side, Ebeltoft has plenty to offer and good showers!
Bread skills for breakfast
Freja and Carlo impressed everyone with their bread making skills for Breakfast as nobody was in a hurry to get up. After an all crew shopping marathon, we ventured into town to visit the very innovative library which features the "World's Funniest Lending Machine" and some very cool book recycling.
Glass Museum
Judith and Fran explored the glass museum and enjoyed being multiplied in a Kaleidoscope, and watching a glass blowing display. Meanwhile, the skipper and Klaus did some great work stopping the rain leaking in around the mast as the companion way was getting very wet.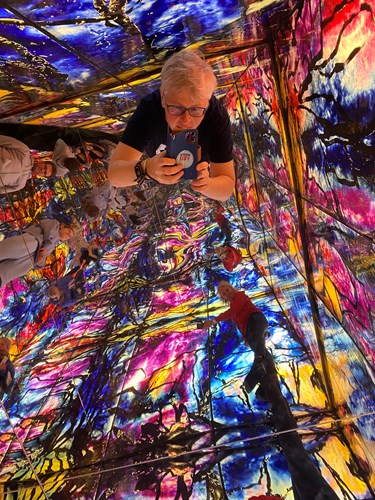 Navigation lesson
Another creaky night and the Skipper decided we needed to use our brains and gave us an excellent navigation lesson. No excuses for running aground this trip!!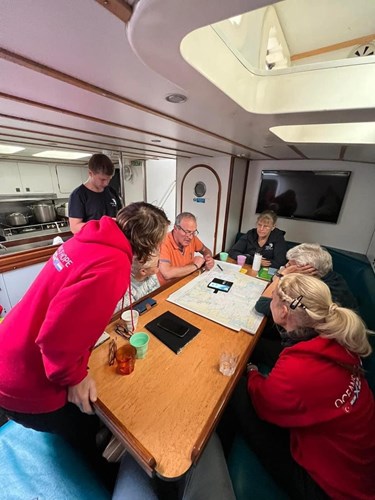 Life on Oceans of Hope
The Museum staff gave us a guided tour of the Fregatten Jylland and showed us their rope making techniques. Life on Oceans of Hope seems much more comfortable than being a sailor on the Fregatten - at least we don't have to fire any cannon or sleep in hammocks!

No sign yet of the wind reducing but we live in hope..