We boarded on the Oceans of Hope in Århus in Jutland, and sailed to Tunø.

Tunø is a very small and calm island, where cars are not allowed, instead golfcars, bicycles and tractors are used for transportation. We enjoyed the island.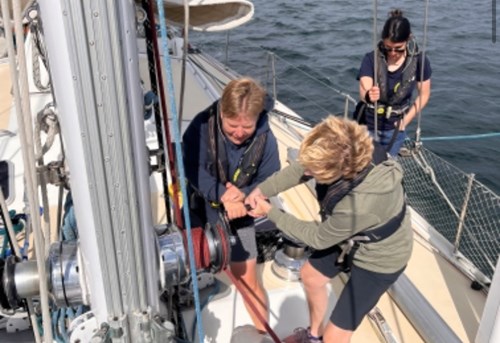 Next stop at the summertrip was Sejerø also a nice small island. The wind was weak, so time was used by some from the crew , Cecilie, Thilde and Nicoline, in repairing rope work, very fine work
At Sejerø the space in the harbour was very limited. When we left the harbour Skipper Mathis steered the ship perfectly out and was honered with applaus from the other sailors on the ships in the harbour . Next stop Helsingør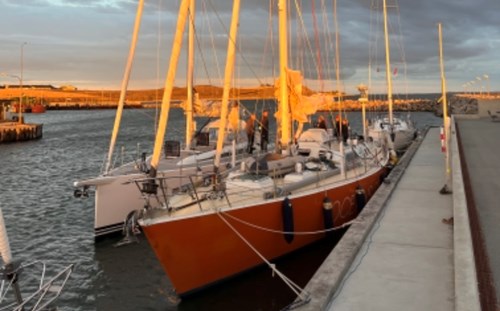 The Wind was rather rough, flat bilge most of the time . In Helsingør we moored so we a scenic view to The castle Kronborg. We finished the last dinner with delicious italian pizzaer in a very good atmosphere  and , celebrating the retimerent of Camilla also with GT, gin and tonic, the English Way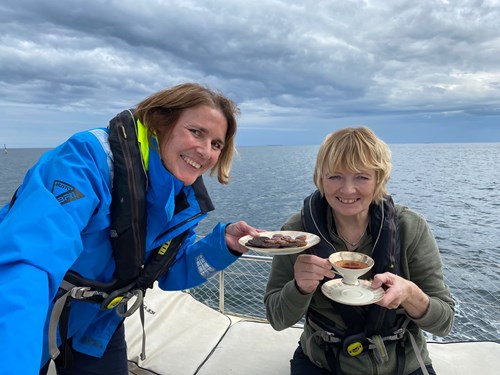 Thank you for a very nice trip, where the atmosphere was very god. Lots of fun and good laughs.
Thank you to Skipper Mathis and the Crew to make this  fantastic journey  possible.

Best regards
Elisabeth